Leading to results.
Rather than imposing a one-size-fits all methodology, we take a custom approach to each client's needs and objectives that draws on the collective expertise of our firm. Every organization is unique; every solution we deliver is tailored to bring out the best in it. In the process, we practice a number of principles that guide our approach and create the conditions for your organization's success:
Start with the right fit. We're known for being easy to work with and for bringing people together around clear and common goals. We work as partners with our clients to help identify their business problems and implement actionable solutions that earn the confidence of internal stakeholders.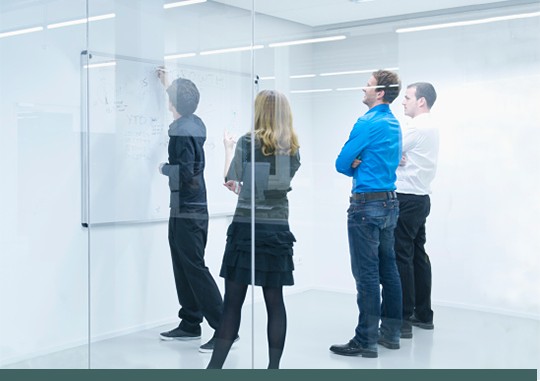 Build strong, sustainable success on best practices. Based on your organization and its needs, we build and implement tailored solutions that draw on proven best practices. Our best practices lead to optimized results that reduce costs, increase efficiency, and unite stakeholders around shared success. In a rapidly evolving industry, they equip you to carry out your mission and thrive through times of challenge and change.
See the big picture—and the smallest details. We bring healthcare providers new visibility at all levels of their business. Sometimes it takes a 30,000-foot view to solve a problem or see an opportunity. Other times it takes the hands-on mastery of minutiae to know what you're looking for, and what to do when you find it. Many times, it takes both. We're intimately familiar with the fine points of revenue cycle, IT and process optimization—and we see the strategic big picture that's especially critical when fundamental industry changes are in the making.
Leverage fresh thinking. We bring open minds, pragmatic thinking and years of hands-on experience delivering results in healthcare finance, IT, process optimization and strategy. We excel at breaking down a specific, complex problem and creating a solution that we can implement successfully.
Count on flexibility. Nothing gets in the way of getting results for our clients. There is no remote decision-making, no silos or hierarchies, no bureaucratic hurdles in thought or action. We practice what we preach: staying lean and nimble with the autonomy to make decisions that serve our clients' best interests and evolving needs.